24 / 7 Emergency Service in Brevard County
Fire Damage Restoration Service in Brevard County
Fires can be vicious and consuming, destroying irreplaceable belongings and robbing you of your home. Brevard County residents know the destructive habits of fires all too well. Our fire damage restoration services are here to help you restore your property and ensure it's a place you can feel safe rebuilding. 
Fires can be especially devastating to your home or business. After the fire trucks leave, your property will likely suffer from not only flame and smoke damage, but also widespread water damage and flooding from firefighting efforts. Affordable Water and Mold Removal have specialized water and fire damage restoration training and experience to quickly clean up and restore your home to pre-disaster condition.
As trusted professionals, we are committed to helping our community and want anyone affected by damage to return to feel safe in their own homes. Offering a steadfast service for an affordable price, we're the team you can call on during some of life's most traumatizing events. From fire and water restoration to mold removal, call us at (321) 890-2512 to find out how we can help.
The Dedication to Fire Damage Restoration Brevard County Deserves
Removing everything from damaged items to the smoke odor that lingers in your home, we'll deep clean soot from upholstery and give you space the attention it needs to feel new again. Repairing homes and businesses after a fire takes skill, experience, and a commitment to doing everything necessary to help restore your life.
Where we come in: We're known for our award-winning services, and have helped restore Brevard County homes for years. Our IICRC certified team is trained in the best restoration practices, promising a thorough and caring service that aims to salvage as much as we can. Losing your irreplaceable belongings to a burn is never easy, so here's what we promise to bring to every job:
Courteous service

Expert knowledge

Cutting-edge equipment

Customer satisfaction

Cost-effective services
The dedicated company for fire damage restoration Brevard County needs, we hope that you never have to call us. If you do, we'll be there to answer.
Truly Affordable Fire Damage Restoration
The National Fire Protection Association reports that a structure fire is called in every 65 seconds. As soon as they are alerted, emergency responders rush to the scene to extinguish the fire and save lives. When the go ahead is given, our Affordable Water and Mold Removal fire restoration services team stands ready to help with the same rapid response—24 hours a day, 365 days a year.
Known as the "golden hours" of recovery, the 24-48 hours after a fire are the most important. A proactive emergency response will ensure the structure is stable and that as much property as can be is recovered. 
Soot and smoke are highly acidic. This means they produce more damage even after the fire has been put out. Pipes corrode, wood deteriorates, and your property's important pieces can become irreparable. On top of that, fires are often extinguished with water or dry chemicals, making a toxic concoction when mixed with smoke. That's why our fire damage restoration process includes neutralizing these chemicals and deodorizing your space, cleaning up smoke damage and mitigating water damage right away. 
Located in Cocoa, Florida, we take care of Brevard County's needs for fire damage restoration. Dedicated to returning your home to a livable condition, we'll get you back to your life without charging you an arm and a leg. If you've had the unfortunate experience of a fire on your property, help is available. We provide complete fire damage cleanup services in Brevard County so contact us today!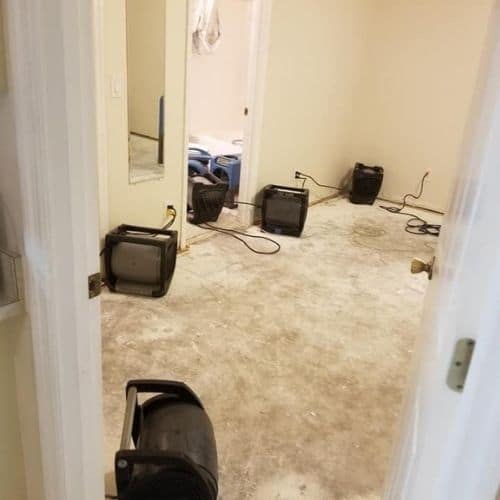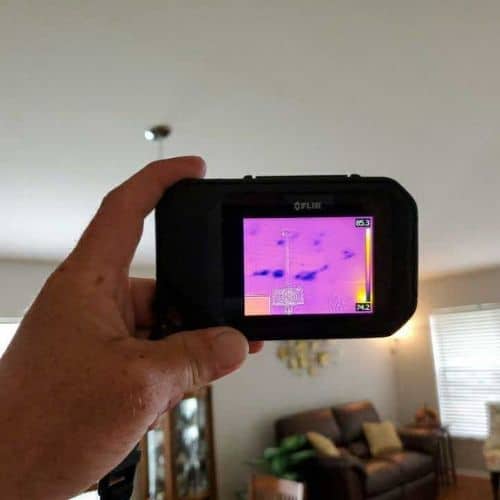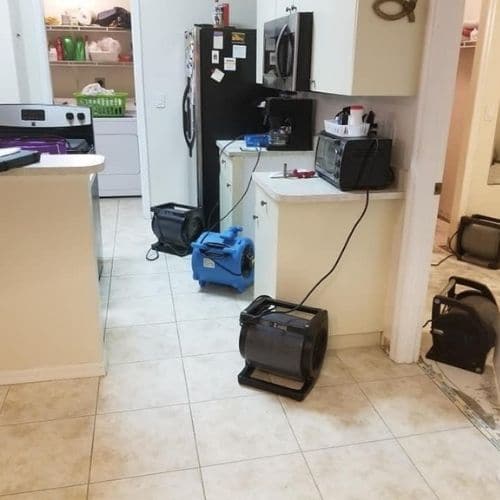 Brevard County Fire Restoration FAQs
What is Fire Restoration?
Fire restoration is when a company cleans and restores a property that has been affected by smoke or flame damage. It also takes care of personal belongings that have been damaged. We know how upsetting it is to lose precious items, so we do all that can to salvage what remains after this heart-wrenching disaster. Our goal is to restore your home to a state you feel comfortable returning to. During your service with Affordable Water and Mold Removal, you can expect the following:
Our trained professionals will arrive on the scene, look for structural damage, and ensure the area is safe to start work

An Ultra Low Volume spray may be used to help particles fall to the floor for safe soot removal

A HEPA air scrubber is used to rid your environment of soot particles, and we will use a HEPA vacuum on all of your surfaces

After that, we will wash down your property's surfaces to ensure all soot and smoke are vanquished, then your surfaces are rinsed clean.

We will also use a deodorizing process to eliminate all odors from the space
If your property also experienced water damage from sprinklers or firefighting, we will mitigate all areas thoroughly to get your home or business ready for restoration. When we are done, you'll have a space that's clean and livable.
How Long Does Fire Restoration Take?
Fire Restoration usually takes 4-6 months. The actual amount of time you experience depends on how much of your property was affected by the burn and if your space also needs mitigation. The best way to get an accurate estimate of how long your project will take is to give us a call. We'll ask you a list of questions to get a better idea of your needs. Some questions you will be asked include: 
What caused the fire?

Where did it start?

What areas/surfaces are affected?

Does any content need cleaning?
Based on your answers, you'll have a general idea of how long your restoration will take. Our damage restoration company tackles large and small commercial and residential properties, and no matter the damage, we'll work tirelessly to get your property back into habitable condition.
What Do Restoration Companies Do After a Fire?
After the flames have been extinguished and you have hired us for restoration, our crew is normally the first one to show up on the scene. We want to get your home or business back into its pre-loss condition, and we know time is of the essence. When our certified crew arrives at your property, we'll clean up the mess and soot, and eliminate any odors in the air. Restoration crews help to preserve what's in good shape in your space and ensure no further damage will come.
How Much Does it Cost to Repair Fire Damage?
Like the amount of time it will take, the cost to repair flame damage varies. It depends on how large your space is, how much damage there is, and if there is excess water that needs to be removed or water damage that needs to be addressed.
The truth is that because flames are extinguished with water, often fire damage restoration and water mitigation go hand in hand. Not all flames are extinguished this way, and that's why the cost of restoration varies so much. For accurate pricing, if you are experiencing burn damage, call our dedicated team and we'll be happy to answer all of your questions.
Call On Us For Fire Damage Restoration, Brevard County!
We understand how devastating and disruptive a fire can be. We've seen the effects time and time again, and Brevard County can count on us for dependable fire damage restoration. From minimal damages to those that take over your entire home, our team of certified experts will help restore your home so you can go on with your life.
When you need help, call Affordable Water and Mold Removal, while it's not in our name, fire restoration is one of our treasured emergency services here to eliminate stress and help you carry on. Our highly trained staff serves all of Brevard County. To get started, call our trusted team at (321) 890-2512 to find out more.
Let our experienced Brevard County water restoration specialists help you begin the recovery process and help mitigate loss to the greatest extent possible
Call Now

Affordable Water and Mold Removal is a water damage restoration and mold remediation company located in Cocoa, FL. Our specialty is restoring your home or business back to its pre-loss condition quickly and cost-effectively, so you can get back to what is most important to you.
We cover all of Brevard County including Barefoot Bay, Cape Canaveral (Port Canaveral), Cocoa, Cocoa Beach, Grant, Indialantic, Indian Harbor Beach, Malabar, Melbourne, Melbourne Beach, Melbourne Village, Merritt Island, Micco, Palm Bay, Palm Shores, Port St. John, Rockledge, Satellite Beach, Suntree, Titusville, Valkaria, Viera, West Melbourne
6680 Cairo Rd​,
Cocoa, FL 32927
Office Hours: 24 / 7 Service