24 / 7 Emergency Service in Brevard County
Smoke Remediation Service in Brevard County
The fire may have been put out, but the damage has been done. Your home and belongings are covered in soot while the smoky smell of the disaster lives on. While you feel lucky to be left saved, you can't help but feel a little lost too. Our smoke remediation services seek to get you feeling like you again, back in your home with as many of your treasured possessions as possible.
Those in Brevard County know that fires can strike at any time. After the fire trucks pull away and you're left with the smoldering remains, Affordable Water and Mold Removal should be the next call you make. With your property suffering from fire, smoke, and possibly water damage from extinguishing efforts, we're the company you can count on to take care of all of these needs. Call us at (321) 890-2512 to find out how we can help.
Why Trust Us For Smoke Remediation, Brevard County?
Since day one, we've been committed to restoring homes in our local community and offering affordable and understanding service in such a devastating time. Looking after fire damage restoration, water mitigation, and mold remediation, when it comes to smoke remediation, we make certain you and your family stay clear from further damage. Calling our reliable company can help prevent health risks such as:
Respiratory complications from soot particles and chemicals

Eye irritation, dryness, itching, and redness

Long term effects like cancer, stroke, and heart attacks
At Affordable Water and Mold Removal, we're committed to serving our local community. We aim to make the process as quick as possible so you can get back to your life, and when you hire us, we'll swiftly and thoroughly sweep through your home using specialized tools and expert knowledge to properly target all smoke damage and deodorize your space. Deep cleaning your upholstery and helping you salvage precious belongings, we'll give each and every item the attention it needs.
Known for our award-winning services, we've been Brevard County's top choice for services such as mold remediation and water damage restoration for years. In our smoke remediation service, we employ the same level of attention to detail and customer care. Our IICRC certified crew is expertly trained and arrives on the scene with extensive knowledge about the best smoke remediation practices for your home or business.
We understand how damaging a fire can be to your home, commercial space, and spirit, so we promise to bring courteous and cost-effective service to every home. We're the professional smoke remediation company Brevard County deserves, and while we hope you never need us, we're here if you do.
Swift Smoke Remediation in Brevard County
When your home or business is the victim of a fire, your local emergency crew will rush to the scene to put it out. They will also make sure anyone is harmed. If you and your family are safe and sound, the next step in this devastating situation is to call on a fire restoration company like Affordable Water and Mold Removal 24-48 hours after the fire has been extinguished.
Due to the highly acidic nature of smoke particles and soot mixed with the toxic chemicals used to put out your fire, the longer you wait to call the pros, the more damage is done to your property and belongings. From corroding pipes to deteriorating fabrics, while we know it's hard to be proactive in such a trying time, acting fast will help salvage more of your home. Our smoke remediation process will swiftly remove soot from your furniture and use HEPA filtration to clean your air.
We care for all of Brevard County's smoke remediation needs and will work tirelessly to restore your home or business to its original condition. Whether you have recently experienced a fire on your property or are preparing for the possibility of future emergencies, take our number or speak to one of our dedicated team members today.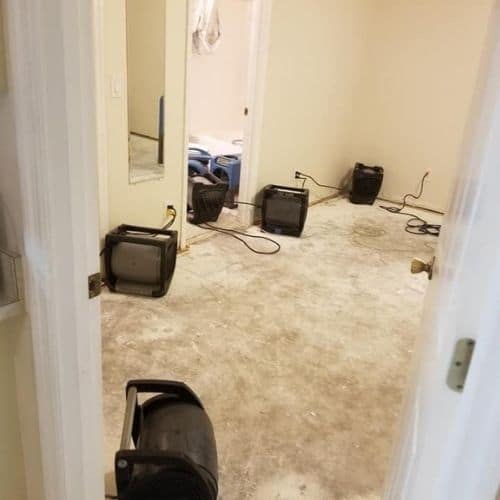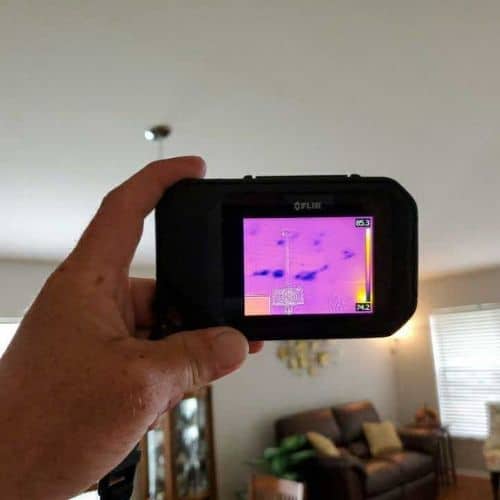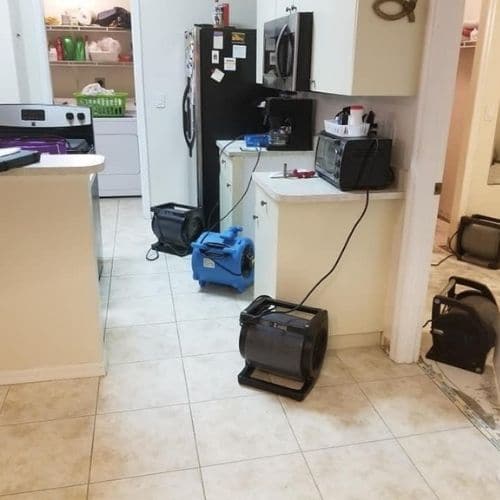 Smoke Remediation FAQs
What is Smoke Remediation?
Smoke remediation involves removing or cleaning anything in your home or business that was affected by smoke and soot. We do what's needed to salvage your belongings and work to restore your space to something that feels like home. When we arrive ready for remediation, we'll look for structural damage first. After suiting up with safety goggles and suits, we thoroughly make our way through the affected areas. All items that have been affected by smoke, soot, or ash need to be either removed, repaired, or cleaned. The surfaces we will treat include:
Windows and doors

Light fixtures

Walls and ceilings

Flooring

Shelving and counters
How Long Does Smoke Damage Restoration Take?
Smoke remediation is a part of the fire restoration process that can take several months. It's one of the first steps we'll take to restore your home, but the amount of time to fully complete the job varies from case to case. Since we expertly handle both large and small jobs for commercial and residential properties, we can't give you a proper estimate until we know how much needs to be done.
If your home has recently been affected by a fire, call our team and we'll ask a few questions to get an idea of the job. These include identifying what caused the fire, where it started, what areas were affected, how it was extinguished, and if any of your content needs cleaning. The cleaning part most closely relates to smoke remediation, and how the fire was extinguished will also tell us if you need water mitigation. If you do, mitigation will be the first step.
What Can I Expect During Smoke Remediation?
Affordable Water and Mold Removal will be the second expert you call after you notice your fire. The first will be your emergency crew who will extinguish the fire and make sure you are safe. After that, it's important to get in contact with us within the next 24-48 hours, if possible.
Smoke remediation isn't a job for the average person. It can be very dangerous and requires the right tools and equipment. When choosing us, you're getting an expertly trained crew who has dealt with remediation for many years. There is a concoction of chemicals left over after firefighters have left the scene, so this job is one that should be left to the pros with specialized equipment. Smoke remediation is a large part of the fire restoration process and may involve the following processes:
Ventilating the space

Smoke odor removal

Thermal fogging

Ash, smoke, and soot removal

HEPA filtration & vacuuming

Dry cleaning with chemical sponges

Ozone treatment

Applying sealers
What Can Be Salvaged After Smoke Remediation?
Losing your personal belongings to a fire is one of the hardest parts of the experience. Not everything can be salvaged, but some things can depending on their condition and the amount of smoke residue. When going through your things, instead of discarding them all, set aside anything that you might like to keep as well as the following kinds of household items:
Towels, Clothing, and Bedding: These items may not have been charred by the fire, and if they only have soot or smoke smell on them, be sure to keep them. Remember that kids have more sensitive skin than adults. If washing these items doesn't remove the smell, you may need to discard them.

Ceramic and Glass: These items are the most common to make it through a fire. The only sign of a fire they usually show is soot which is easy to clean off. Ceramics may need deeper cleaning than class.

Hardwood Flooring: This may be surprising, but hardwood floors are normally salvaged after fires. With that said, you need to be sure they are thoroughly dried so they do not warp or mold.
If you're unsure of what can be salvaged in your home or business, we can help. We'll assist with sorting through your belongings and provide more information about how to properly clean them.
How Much Does Smoke Remediation Cost?
There is no set cost for smoke remediation as each job differs. Some tasks are smaller than others and have fewer items to recover. Households and businesses with a lot of furniture and carpets will, of course, take longer to remediate than those with less.
Because smoke remediation is part of fire damage restoration which may or may not include water mitigation and restoration, the best way to get an accurate quote for your property is to call our valued team. Once we assess what needs to be done we can provide a cost and time estimate to get you back in your space as soon as possible.
Choose Affordable Water and Mold Removal For Smoke Remediation
Smoke odor and soot aren't things easily removed from your furniture, carpet, and walls. Experiencing a fire—big or small—is tragic. Losing furniture, irreplaceable knickknacks, and quite possibly pieces of your home is something none of us should ever have to go through. Unfortunately, a structure fire is reported every 65 seconds in the US, and while it can seem extremely isolating, it happens more than you might know.
No one should have to face a fire alone, and between your emergency responders and your local smoke remediation company, you don't have to. From small fires that cause surface damage to those that eat away precious belongings, our team of caring experts at Affordable Water and Mold Removal will help you get back to normal. To find out more, call our team at (321) 890-2512
Let our experienced Brevard County water restoration specialists help you begin the recovery process and help mitigate loss to the greatest extent possible
Call Now

Affordable Water and Mold Removal is a water damage restoration and mold remediation company located in Cocoa, FL. Our specialty is restoring your home or business back to its pre-loss condition quickly and cost-effectively, so you can get back to what is most important to you.
We cover all of Brevard County including Barefoot Bay, Cape Canaveral (Port Canaveral), Cocoa, Cocoa Beach, Grant, Indialantic, Indian Harbor Beach, Malabar, Melbourne, Melbourne Beach, Melbourne Village, Merritt Island, Micco, Palm Bay, Palm Shores, Port St. John, Rockledge, Satellite Beach, Suntree, Titusville, Valkaria, Viera, West Melbourne
6680 Cairo Rd​,
Cocoa, FL 32927
Office Hours: 24 / 7 Service