24 / 7 Water Mitigation Service in Brevard County
Water Mitigation in Brevard County
Anyone who lives there knows that water mitigation in Brevard County is a cherished service. It's something homeowners hope they never have to use, but are thankful for. Living on the coast means residents face extreme weather conditions and flooding, and though the Space Coast is a beautiful place to live, locals know they face risks.
Where does Affordable Water and Mold Removal come in? We're known for expert and award-winning services, and have helped keep Brevard County homes dry and safe for years. Our IICRC certified team of Brevard County water mitigation experts brings their extensive experience and training to every home and business, using innovative techniques backed by science and research to get the job done right.
We care for our community and want anyone experiencing water damage to get back to their normal lives as quickly as possible. That's why we offer speedy mitigation and restoration services for an affordable price. Call us today at (321) 890-2512 to find out how we can help restore your home.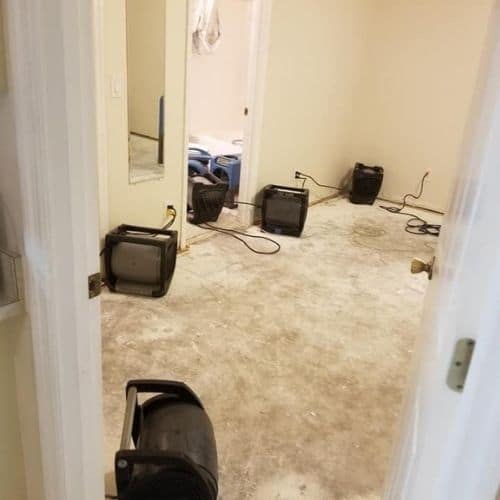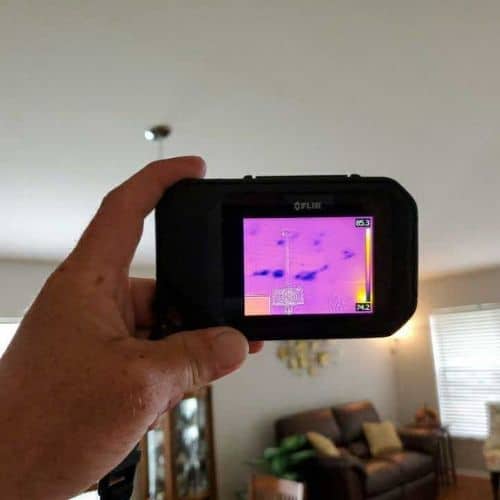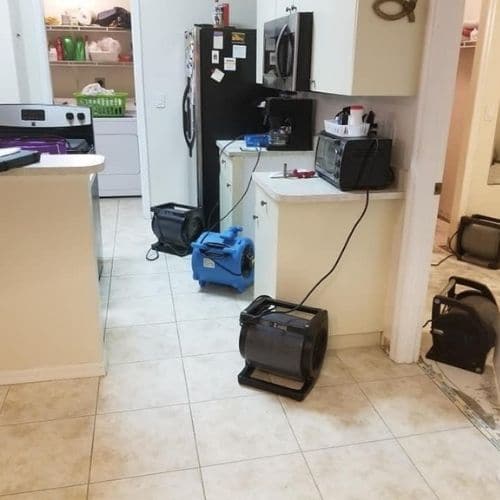 About Our Water Mitigation Services
At Affordable Water and Mold Removal, we're all about customer satisfaction. An award-winning company, we're highly rated by our customers and provide top-notch services like mold removal and damage restoration on top of mitigation. Our team is IICRC certified and undergoes extensive training to serve our community the way they deserve. 
Our expert team uses tried and true damage restoration practices that factor in science, research, and of course, experience. Known for our quick turnaround time, we're always ready to answer your call with 24/7 emergency support. What we promise to bring to every job:
Customer satisfaction

Cost-effective services

Expert knowledge 

Innovative techniques

Cutting-edge equipment
Though we hope you never have to call us, when an emergency strikes and you do, we'll be there to answer. We know Brevard County residents have a choice when it comes to mitigation, and we thank you for trusting your local mitigation company during this stressful time.
Let our experienced Brevard County water restoration specialists help you begin the recovery process and help mitigate loss to the greatest extent possible
Call Now
Truly Affordable Water and Mold Removal
Looking for a water mitigation company near me? Located in Cocoa, Florida, we take care of Brevard County's needs for mitigation and restoration. Dedicated to restoring your home to its original condition, we aim to get you back to regular life as soon as possible—for a cost that won't break the bank. 
We know the impact flooding and leaks have on your life, and living in Brevard County means the risk is always high. The last thing you need is a whopping bill for something that isn't your fault, and that's why we pride ourselves on our cost-effective pricing.
Brevard County Water Mitigation FAQs
What is Water Mitigation?
Water mitigation is a process that stops flowing water right away, then assesses the type of effort needed to extract the liquid and dry out the area. Mitigation is often performed after extreme weather impacts the home. Here's what you can expect during your service with Affordable Water and Mold Removal:
We'll check the stability of your home or building's structure

Damaged items will  be removed such as carpeting and furniture

We will assess how severe the water damage is and its type (clear, gray, or black)

Your floors and counters will be disinfected

We will extract water with wet/dry vacuums and pumps

Using large fans, we'll dry out whatever wetness is left
Using tarps to stop additional damage or boarding up your home are the last measures taken if we think it is still at risk. One of the largest mistakes home and business owners make is thinking that their flooded property will dry out on its own. While it's entirely possible to use a workshop vacuum to suction liquid, unless you have a commercial size vacuum, this process is frustrating and time consuming. Save yourself the added stress, give us a call instead. Even though you may think your carpet or floors are dry, they may not meet the dry standard to ensure your property is not at risk for mold. 
What is the Difference Between Water Mitigation and Restoration?
While mitigation will stop moisture from further damaging your home, restoration focuses on repairing that damage and replacing certain items to bring your property back to its previous condition. Out of the two, there is a more pressing need for mitigation. Restoration, while important, can take several weeks to complete. 
When Should You Call a Professional For Water Mitigation?
Knowing when to call a professional for mitigation could be the difference between properly drying out your property and not. If only a small spot in your home is water damaged, you may be able to dry it out if you have a wet/dry vacuum, submersible pump, and large fans. While Brevard County residents aren't strangers to wet weather, they may not have these tools on hand. By not properly drying out the space, you run the risk of mold development in the future. 
One of the many great things about hiring Affordable Water and Mold Removal is that we won't just mitigate your space, we'll restore it. Our water damage restoration services use science, research, and experience to ensure your property is back to its original condition.
How Much Does Water Mitigation Cost?
With tight budgets and inflation, the cost of mitigation may be on your mind. Home and business owners often think that it's a better idea to mitigate their properties themselves, but this isn't necessarily true. 
While you may be able to suction up moisture and dry your floors, without commercial tools, the process takes a lot of your time—and after all, time is money. Putting yourself and family at risk for mold and illness isn't worth the money you won't pay a professional either. The cost of mitigation varies from job to job. The best way to get a quote is to call our expert team.
You Can Rely On Us For Water Mitigation, Brevard County!
For large and small water damaged areas, choosing a professional service can assure that your property is truly dry. Don't risk mold or bacteria growth by going it alone, our specialized staff know what it takes to bring you peace of mind, serving all of Brevard County from Barefoot Bay to West Melbourne. When extreme weather hits, rely on our unwavering service to mitigate your home or business. Our IICRC certified team has extensive experience and training to bring you peace of mind during difficult times. Taking the weight off your shoulders, we'll mitigate and restore your property back to its original condition so you can get on with living. To get started, call our trusted team at (321) 890-2512 to find out more.

Affordable Water and Mold Removal is a water damage restoration and mold remediation company located in Cocoa, FL. Our specialty is restoring your home or business back to its pre-loss condition quickly and cost-effectively, so you can get back to what is most important to you.
We cover all of Brevard County including Barefoot Bay, Cape Canaveral (Port Canaveral), Cocoa, Cocoa Beach, Grant, Indialantic, Indian Harbor Beach, Malabar, Melbourne, Melbourne Beach, Melbourne Village, Merritt Island, Micco, Palm Bay, Palm Shores, Port St. John, Rockledge, Satellite Beach, Suntree, Titusville, Valkaria, Viera, West Melbourne
6680 Cairo Rd​,
Cocoa, FL 32927
Office Hours: 24 / 7 Service