24 / 7 Emergency Service in Brevard County
Mold Removal Service in Brevard County
Mold loves warm, damp conditions. That makes Brevard County a hot spot for its growth. Due to flooding, heat, and muggy weather, Southern Florida residents are all too familiar with the fungal growth which makes its way into their homes and puts their family at risk. As an easy-spreader that comes about after flooding, water leaks, or uncontrolled temperatures, mold removal services have become an essential part of maintenance for our community.
If your home or business has had water damage or moisture issues, potentially dangerous mold growth can become a big problem. Mold can begin to grow within 12-24 hours and become visible within 72 hours. If you can see it growing, the top priority is to remove and safely dispose of it.
Affordable Water and Mold Removal employs licensed mold remediation contractors to expertly remove this toxic intruder from your home or business. Our crew consists of highly trained professionals with the keen eye required to make sure all traces are removed from your property and that no cross-contamination occurs. If your property has had recent water damage or if you suspect mold may be present, call us at (321) 890-2512.
The Diligent Mold Removal Brevard County Needs
While most molds are not a major problem, even benign mold if given the opportunity, can grow to massive numbers. Large populations of normal environmental mold can overwhelm even a healthy immune system, so it is important to get rid of active growth. The question then becomes "how."
If you've dealt with water damage in the past and did not seek out professional mitigation services, there's a big chance you are facing fungus growth. The improper handling of flooding or leaks often results in floors and surfaces that are not truly dry at their foundation, resulting in a slow, steady growth of mold thanks to Brevard County's hot, humid climate.
So how exactly do you eliminate this fungus? While many home and business owners are tempted to take on mold issues themselves, it's critical that its removal is handled the right way, using the right equipment and protection to ensure it doesn't come back. When facing an overgrowth, it's best to trust a certified professional.
Our expert removal specialists will quickly rid your home or business of the intruder so you can relax knowing your family or customers are truly safe. There are many questions to be answered when it comes to mold removal. By giving our expert team a call, we can help provide answers to questions like:
What kind of mold is it?

Is it dangerous?

Is all mold bad?

What is the cause?

What is the most effective way to get rid of my problem?

How can it be prevented?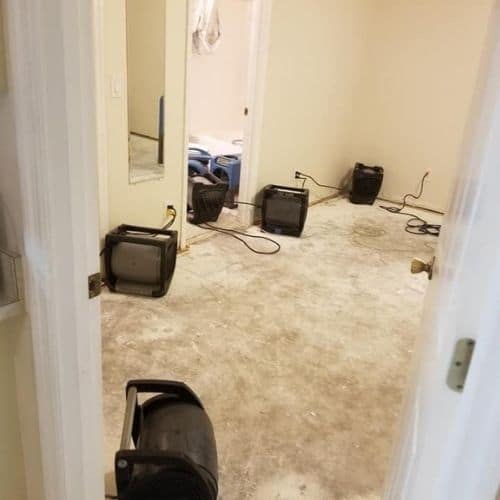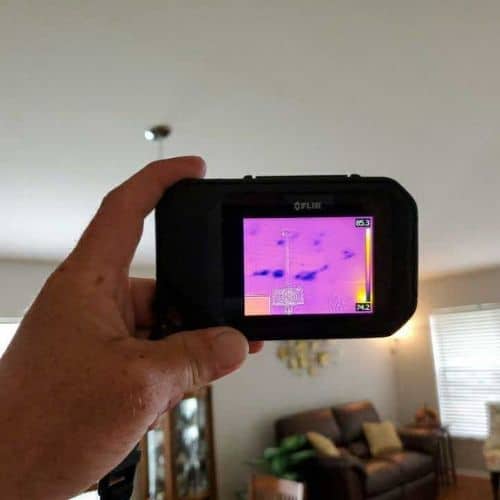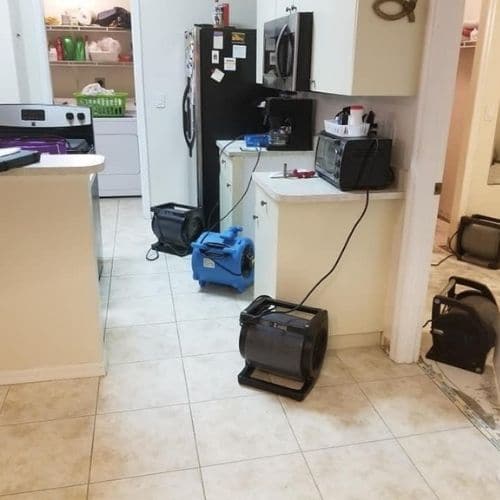 An Ounce of Mold Prevention
It is important to know how mold grows and how to prevent it. The fungus needs a suitable temperature range, organic matter for food and most importantly, moisture. Since indoor mold growth happens in environments that almost always meet the first two criteria, high moisture levels for an extended period of time are the critical factor.
If moisture is the essential ingredient for mold growth, it seems it would be easy to prevent it simply by removing that moisture rapidly. Even in the most obvious scenario such as a flood, this is not always possible. When all visible water is eliminated, you still must deal with high ambient humidity and any saturated materials.
The other primary causes of mold infestations are undetected maintenance problems that produce moisture, such as dripping pipes or leaking air conditioners. The planned response should include the services of an expert and an experienced restoration contractor who can perform the initial assessment and recommend remediation procedures.
Mold Prevention Tips at a Glance
Keep indoor humidity levels under 50% in your home at all times

Ensure your home is properly vented with free-flowing air

Stay on top of leaks and moisture control with seasonal maintenance checks

Act fast in cases of flooding by calling a pro

Consider removing carpet from bathrooms and basements

Use fungus-inhibiting products in humid spaces like bathrooms
A Fair and Affordable Water and Mold Removal Company
Searching for mold removal companies near me? At Affordable Water and Mold Removal, we pride ourselves on fast, fair service. Providing 24/7 Emergency Service to Brevard County, we're the company for mold removal Melbourne FL, Cape Canaveral, and Palm Bay depend on, offering water mitigation and damage restoration too.
Brevard County residents know that moisture damage can happen from unexpected disasters such as flooding and extreme weather, but can also come from leaky pipes. Whatever type of excess moisture your home or business is facing, it's a good idea to hire a professional mitigator to assess the damage and properly remove all water from your home. Doing this will help prevent growth, however, we know it's sometimes tricky to tell if mitigation is needed. Our rule of thumb? When in doubt, call a pro, and that's exactly what our team is here for.
Our emergency services ensure that your needs are taken care of any time of the day or night, assisting with fast, effective water removal to prevent as much damage to your home as possible. If you feel your property is at risk after enduring moisture damage, give us a call. We will thoroughly assess your building, offering our efficient services for affordable rates so you can get back to doing what you love most.
We know that indoor mold growth can wreak havoc on your property and life, and in all that we do, your safety comes first. Safely assisting you throughout the remediation process, we aim to restore your property to as close to its original state as possible, offering best-in-class service to our community.
Brevard County Mold Removal FAQs
What is Mold?
The CDC defines it as a fungal growth that grows and spreads on damp and decaying organic matter. You've likely seen it growing on forgotten vegetables in your fridge or a loaf of bread in your pantry.
There are numerous kinds of mold, including black mold and green mold, which are fast-growing and can spread their spores through the air. That's why addressing it at its early stages or preventing it completely is so important, and though it can be hard to spot initially, if your home or business has been exposed to any kind of water damage, it's a good idea to get a professional inspection. Once the fungus sets in, it's harder to eradicate.
What is Mold Removal?
Mold removal is the process of eliminating all mold colonies in a space. It normally focuses on indoor spaces where air flow is often restricted. Because airborne mold can cause health issues such as allergies, fatigue, and headache, removing it from your home and business is important for safety assurance. In general, here's what you can expect during remediation:
We ensure the drying process of home or business is complete and safe to begin work and asses the type of mold you are dealing with

Dressed in protective gear, we will spray the affected areas with an EPA-approved mold cleaner and give it some time to work

We will return in our protective gear to spray the affected areas with an encapsulate that traps mold odors and spores

Using a HEPA air scrubber, we'll remove all airborne spores, then use a HEPA vacuum to suck up any leftovers

If you have moldy drywall, insulation, or carpet, we will dispose or disinfect it
When your home is clear, we will perform a final inspection. This last part is key to assure you your home is truly safe to inhabit or that your business can return to normal so that no one experiences adverse health effects.
Can I Remove Mold Myself?
While many Brevard County homeowners wish to take on damage themselves, their ability to do this depends on how serious the issue is and if they suspect it has infested insulation, drywall, or underneath the carpets of their homes. While toxic molds aren't a common, certain species spread mycotoxins which can be seriously harmful to your health. If the growth you are experiencing is restricted to a small location, you may be able to tackle it yourself, however, because it is such a fast-spreading fungus, if it's in one location, it's likely in another—and possibly one you can't see.
That's why hiring a removal specialist like Affordable Water and Mold Removal is a good idea for anyone who encounters the issue, especially if you have had any kind of water damage. Since standing water and saturated floors provide the perfect conditions for fungus growth, the first step in dealing with the fungus is professional mold testing.
Can You Get Sick From Mold in Your House?
The fungus is normally found outside of your home, and there, it's not so much of a problem. Once it makes its way indoors it becomes a major problem and the exposure can even harm your health. Wet, warm conditions are ideal for the presence of mold, and certain types release mycotoxins that can cause serious health conditions. All types have the potential to cause allergic reactions, and those sensitive to allergens may experience low grade physical symptoms such as:
Sneezing

Runny nose or congestion

Itchy or rashy skin

Red, watery eyes

Fever-like symptoms
Asthmatics may also trigger asthma attacks, and even those who do not experience allergies may still have an itchy throat or runny nose. While some of these effects may seem harmless, consistently inhaling the fungus is not good for your health. If you spot it in your home or business, treat it right away or call us for an inspection. We will identify all areas that are affected by it and remove the signs of growth correctly to ensure it does not return.
How Much Does it Cost to Get Rid of Mold?
The cost of mold remediation will always vary from project to project. The final cost depends on the current condition of your property, how much is present, and where it is located. The best way to get an accurate quote for the job is to call us for an inspection. We will survey your property and correctly identify all areas that need attention. Based on our findings, we will be able to provide a job estimate along with the amount of time required to eradicate it.
A Mold Removal Service You Can Trust
Mold isn't just unsightly, it's a potential health hazard. Affordable Water and Mold Removal expertly handles this unwanted visitor, assuring it is wiped out from your property so you can breathe easy. Assisting both residential and commercial buildings, our team of certified professionals serves all of Brevard Country with prompt service. Our 24/7 emergency service ensures your needs are cared for around the clock because we know that disasters strike at any time.
Our goal is to expertly serve our community through stressful and unplanned disasters such as flooding, fires, and mold infestations. To start breathing easy again, call our trusted team at (321) 890-2512.
Let our experienced Brevard County water restoration and mold specialists help you begin the recovery process and help mitigate loss to the greatest extent possible
Call Now

Affordable Water and Mold Removal is a water damage restoration and mold remediation company located in Cocoa, FL. Our specialty is restoring your home or business back to its pre-loss condition quickly and cost-effectively, so you can get back to what is most important to you.
We cover all of Brevard County including Barefoot Bay, Cape Canaveral (Port Canaveral), Cocoa, Cocoa Beach, Grant, Indialantic, Indian Harbor Beach, Malabar, Melbourne, Melbourne Beach, Melbourne Village, Merritt Island, Micco, Palm Bay, Palm Shores, Port St. John, Rockledge, Satellite Beach, Suntree, Titusville, Valkaria, Viera, West Melbourne
6680 Cairo Rd​,
Cocoa, FL 32927
Office Hours: 24 / 7 Service